Transmission Service Appointment
Certified Transmission
7524 E Frontage Road, Overland Park, KS
Driving Directions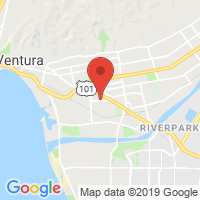 Weekdays:
7:30 AM to 6 PM
Closed Weekends
TESTIMONIALS
Certified Transmission offers the best transmission repair in Overland Park Kansas.
Erik Knight
Overland Park KS
Certified Transmission took excellent care of us from start to finish. Their transmission specialists got our car towed, diagnosed and repaired in 2 days!
Lowell Hurt
Leavenworth KS
Yes folks, there are still honest people with integrity in the world and some of them work for Certified Transmission.
Vincent Servello
Roeland Park KS
I highly recommend Certified Transmission in Kansas City if you are in need of transmission work!
Very pleased with the professional attitude at this transmission shop in Overland Park.
Lloyd Renner
Overland Park KS
The crew at Certified did a great job on my Chevy, the replacement transmission is better than the original.
Please let your transmission specialists know that I was very thankful and will recommend Certified Transmission to whomever I hear has issues with their car or truck. I will also use you for the trucks and cars that I use in my company.
If I ever have another transmission problem, I know where I am going. Thanks Certified Transmission on Frontage Road in Overland Park. You guys are great Americans.
The staff were friendly and kept in contact with us while our car was being serviced. Because of the communication between us, we feel we received exceptional service.
Turned out the noise was caused by a lodged walnut. They removed it and even saved it for us. Only charged us for the tow.