Team
Certified Transmission understands the importance of finding a well-trained & qualified automotive transmission technician in the Overland Park area. This is why our expert transmission technicians are professionally trained and certified. Each automotive specialist on our team strives for excellence in every repair and service performed at our shop.
Nick Rocco

Carmen Klaber

Brent Brown

Randy Byrant
Nick Rocco
Store Manager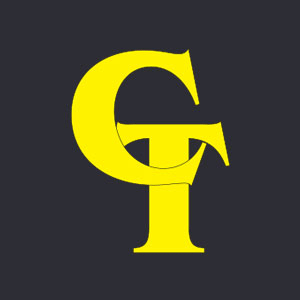 Nick, a Kansas City area native, joined the team at Certified as the manager of our transmission shop in Overland Park. Bringing with him several years as a service adviser at another automotive repair shop in the Kansas City area, Nick is committed to making sure those trusting Certified for their transmission repair needs get the service they expect and deserve.
When not at the shop, one might expect to find Nick doing what he loves most, that being enjoying the great outdoors. Nick loves to hunt and fish, as well as taking his Harley-Davidson for a cruise around the Kansas City area.
Carmen Klaber
Diagnostician
Carman is the diagnostician at Certified's transmission shop in Overland Park Kansas. Carman is originally from Shawnee Kansas and has over 25 years of experience servicing and repairing vehicles. In addition to being a diagnostician, Carman is also a transmission rebuilder. Carman joined the Certified team of transmission professionals in 2003 and is an ASE Certified Technician. When not at the shop in Overland Park, one might find Carman and his wife enjoying a camping trip together.
Brent Brown
Diagnostician
Brent is originally from Oklahoma City and joined the Certified Transmission team in 2018. Brent is a diagnostician at Certified's transmission shop in Overland Park. When not diagnosing transmission problems on cars and trucks one will likely find Brent spending time with is lovely wife, three sons and daughter. Brent really enjoys reading and sketching in his free time.
Randy Byrant
Technician
Randy is the diagnostician at the Liberty transmission shop and has been with Certified Transmission since 2013. Randy has been in the automotive industry for 26 years and is an expert R&R technician and also a transmission rebuilder. When not at the shop in Liberty, Randy enjoys spending his free time working on cars.
Certified Transmission
7524 E Frontage Road, Overland Park, KS
Driving Directions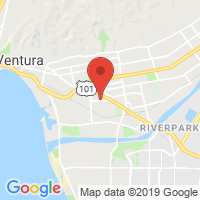 Weekdays:
7:30 AM to 6 PM
Closed Weekends
TESTIMONIALS
Please let your transmission specialists know that I was very thankful and will recommend Certified Transmission to whomever I hear has issues with their car or truck. I will also use you for the trucks and cars that I use in my company.
Yes folks, there are still honest people with integrity in the world and some of them work for Certified Transmission.
Vincent Servello
Roeland Park KS
Certified Transmission offers the best transmission repair in Overland Park Kansas.
Erik Knight
Overland Park KS
The staff were friendly and kept in contact with us while our car was being serviced. Because of the communication between us, we feel we received exceptional service.
I highly recommend Certified Transmission in Kansas City if you are in need of transmission work!
Turned out the noise was caused by a lodged walnut. They removed it and even saved it for us. Only charged us for the tow.
Very pleased with the professional attitude at this transmission shop in Overland Park.
Lloyd Renner
Overland Park KS
And even though I needed to go a different route to address my transmission problem, the team at their transmission shop in Overland Park was so helpful!
Molly McCluskey-Shipman
Lenexa Kansas
If I ever have another transmission problem, I know where I am going. Thanks Certified Transmission on Frontage Road in Overland Park. You guys are great Americans.
They had me back on the road in no time at all. Thank you so much for fixing my transmission!
Patrick Carney
Prairie Village Kansas